Corporate & Commercial Law Practice Firm
Musangala Advocates & Solicitors founded in 2015
Is a well-established, Corporate & Commercial law practice firm duly approved by the Uganda Law Council and located in the heart of the capital city Kampala Uganda.
Our legal team is endowed with a wealth of legal experience and expertise. We are a specialists' Commercial law firm, inter alia, in Corporate Advisory, Banking regulatory compliance & Risk Management, Mortgage creation and Registration & Investment Management and Pension Law, Intellectual Property, debt recovery and Commercial and Complex Litigation.
Our standards and integrity are impeccable and while our client base is diverse, we endeavor to customize the service.
The firm employs a hands-on approach through various methods such as correspondences, follow up actions, litigation in cases where the debtor has failed or stubbornly refused to honor their obligations to settle the client's account in the recovery process to ensure client satisfaction.
Our dedicated and committed team strives to deliver the best possible client service and to apply professional skill & care throughout the entire collecting process. Our mission is to amongst other; render a successful collecting service. We aim to make a difference in the client's business by improving cash flow, minimizing bad debts and resulting financial implications and risks as well as eliminating extensive legal costs.
Call Us: +256 (0)414-663-552 Mobile: +256 (0)776-692-043
"Strategy without tactics is the slowest route to victory. Tactics without strategy is the noise before defeat."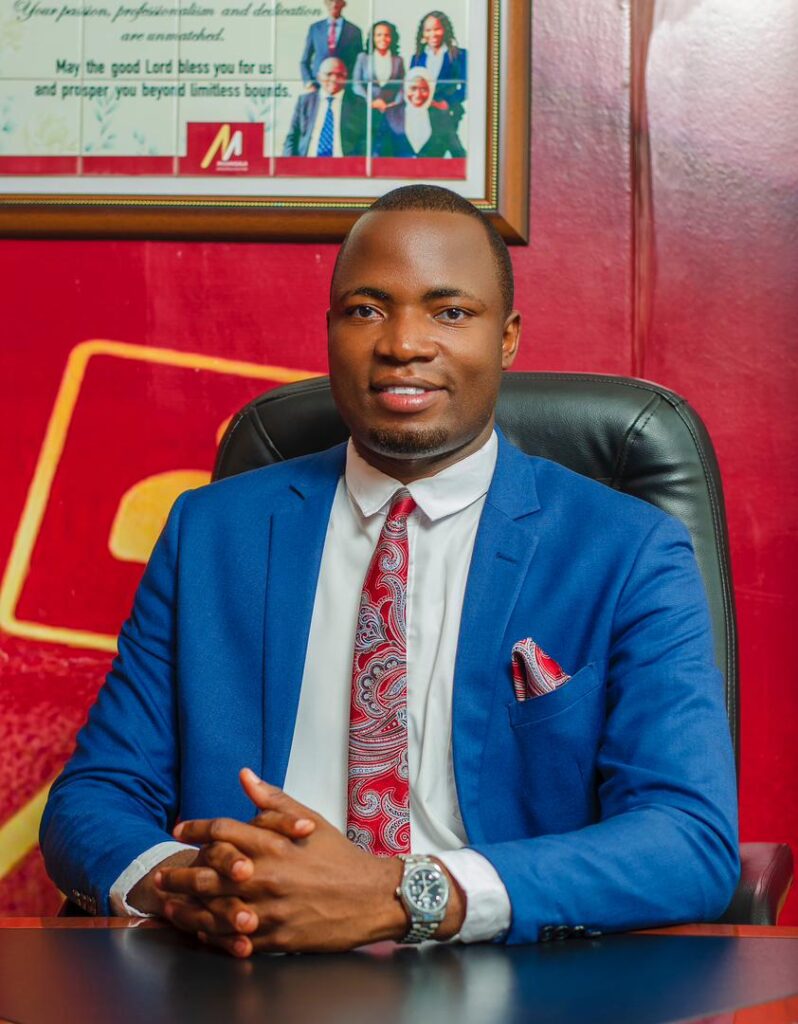 Committed to helping our clients succeed
Musangala Simon Peter is the founder and Managing partner of the firm. He has a Bachelor of Laws degree from Makerere University Kampala and a Post Graduate Diploma in Legal Practice from the Law Development Centre.
He holds a wealth of experience from his practice at Web Advocates and Solicitors where he rose in ranks from Legal Assistant to Associate partner.
He focuses on the areas of general commercial and land litigation with emphasis on debt recovery, mortgage creation/ registration, employment, property management, insurance and commodity disputes among others.
Simon Peter also heads the Corporate, Commercial & Mineral Resource Practice department at the firm and has made his mark as a lead attorney and consultant on the law relating to minerals and all due procedure. He also has special interest in banking and finance and this has led him to actively engage in the sector. He is relied on by several financial institutions for guidance on matters and law compliance.
Musangala also has considerable experience in the areas of civil fraud and criminal matters practice and has been involved in some of the leading cases in this arena. He is an active member of both the East African Law Society (EALS) and the Uganda Law Society
General Commercial & Civil Litigation
Land, Real Estate and Construction law
Mortgage creation and Registration
Insurance and Reinsurance
Shipping and Commodities
Debt Collection & Recovery
Employment
Advocate, High Court of Uganda
Commissioner for Oaths, High Court of Uganda
Member, East African Law Society
Member, Uganda Law Society
Postgraduate Diploma in Legal Practice, Law Development Centre (Uganda)
LL.B, Makerere University, Uganda
To be a leading commercial law firm that provides our clients with a network of innovative legal solutions, excellent legal –representation and a dedication to quality client service.
To provide our clients with skilled legal advice in a timely and efficient manner
Hard work
Team work
Integrity
Professionalism
Timely responsive and qualitative service
Continuous improvement of ourselves, services and system
Mutual respect
Honesty and transparency
Equity and justice